🌈 Unlock Your Child's Potential with Confidence and Fluency! 🌈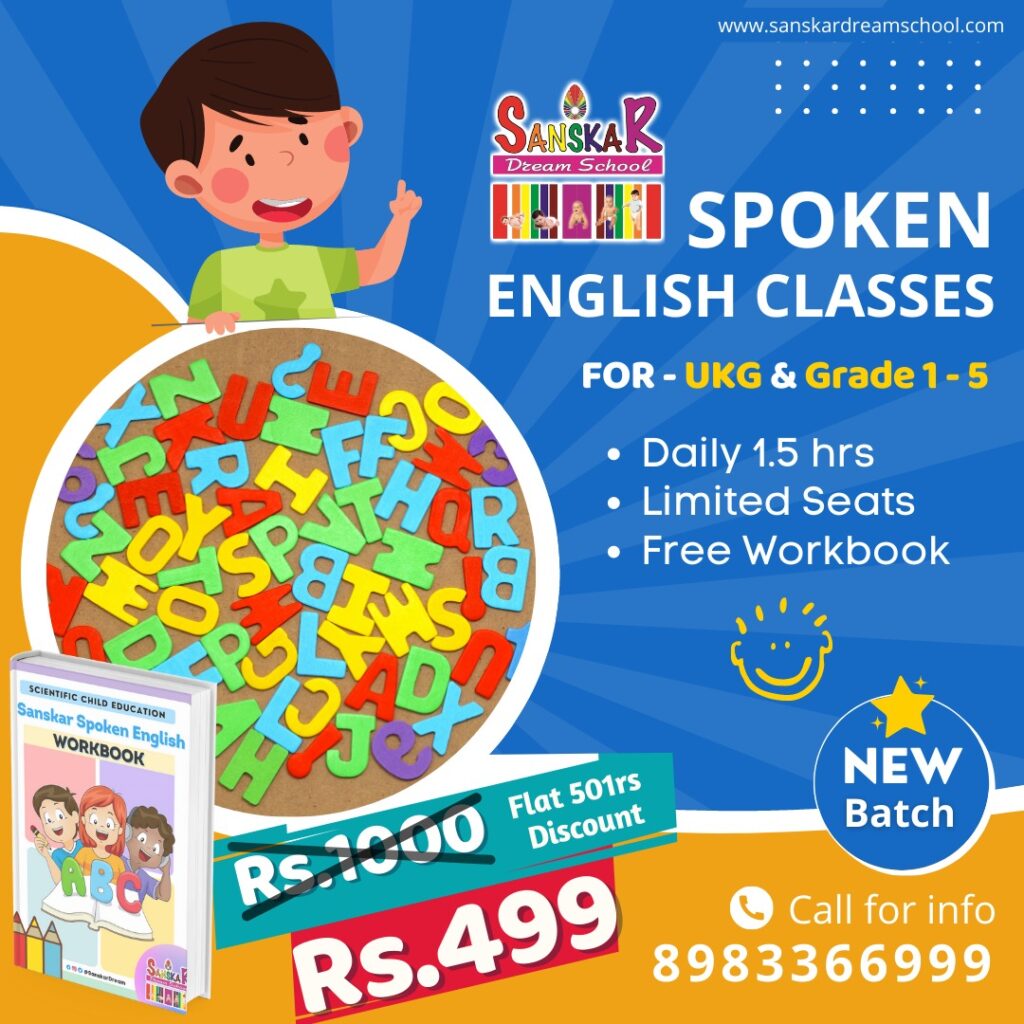 🌟 Spoken English Classes for Primary School Kids: UKG to Grade 5! 🌟
REGISTER NOW! 👇
48+ Registration Done
💡 Ignite the Spark of Success - Give Your Child the Gift of Effective Communication! 💡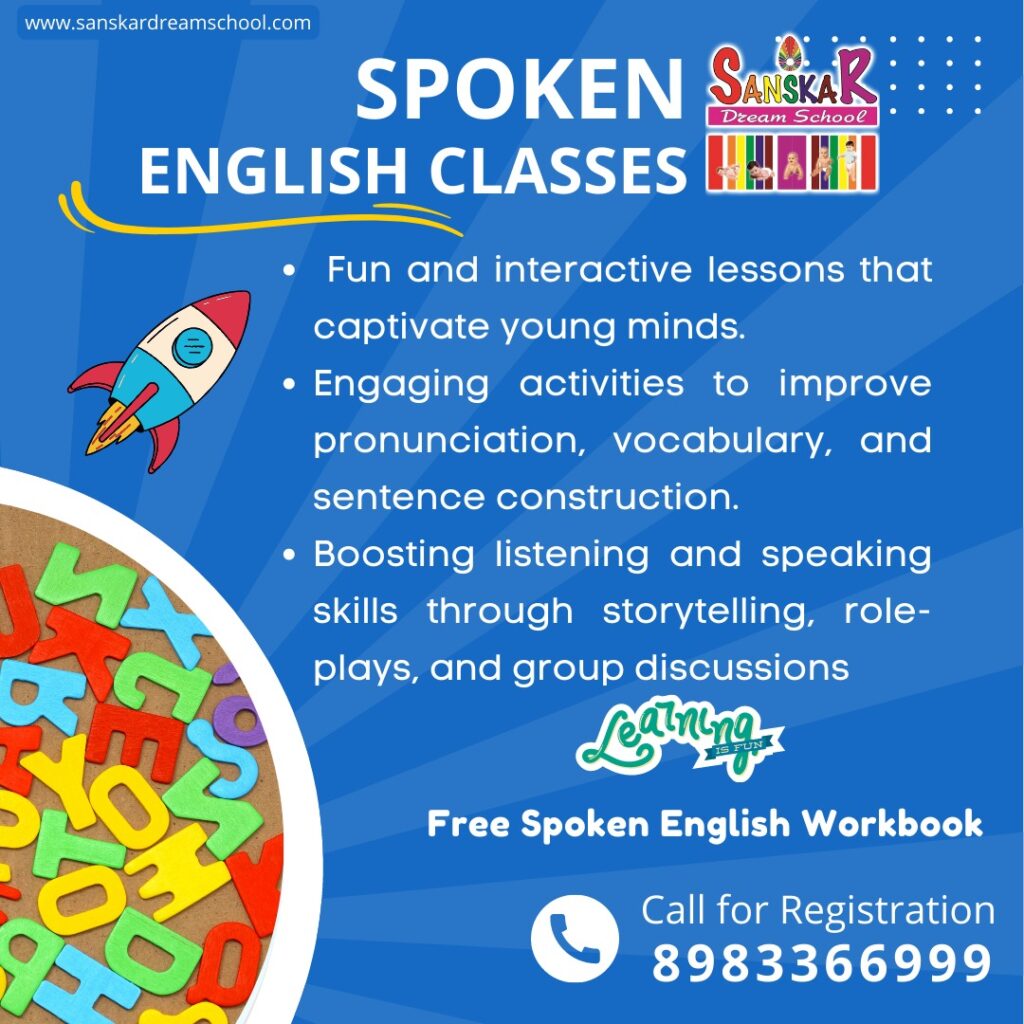 Fun and interactive lessons that captivate young minds.
Engaging activities to improve pronunciation, vocabulary, and sentence construction.
Boosting listening and speaking skills through storytelling, role-plays, and group discussions
A nurturing and supportive environment to develop self-confidence in English communication.
Free Spoken English WorkBook
🔥Affordable Fee Just Rs. 500 🔥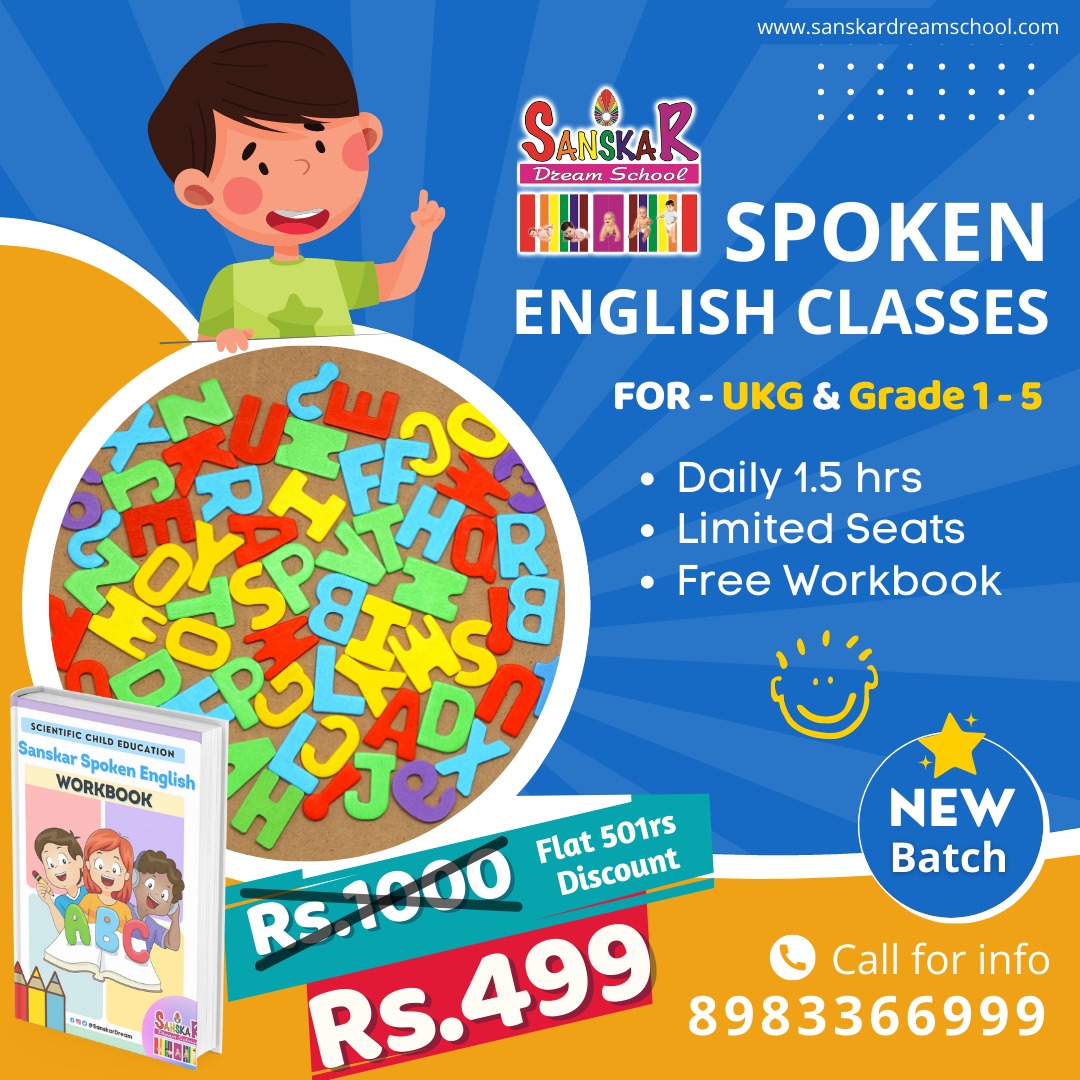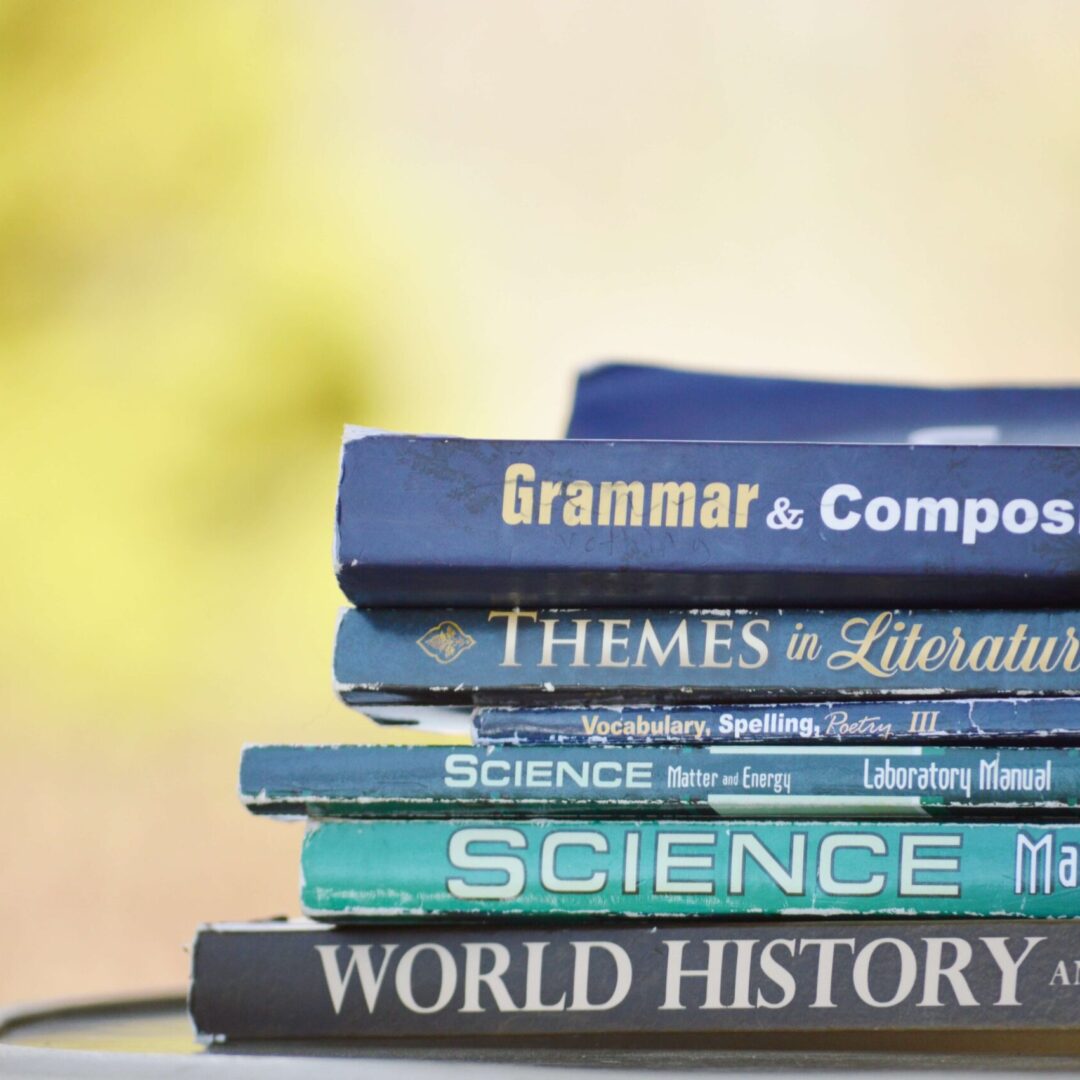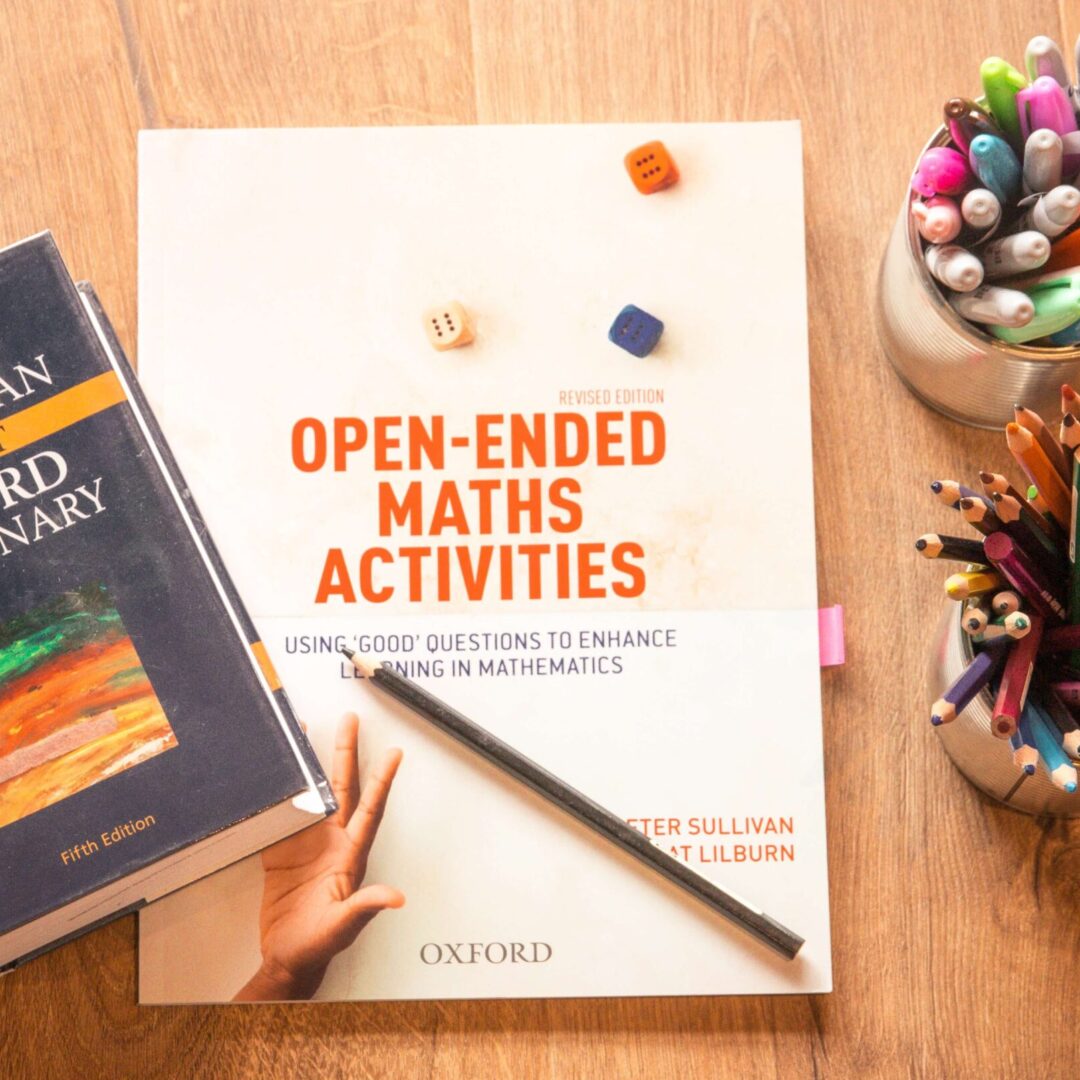 🎓 Our Experienced Teachers:
🌟 Surabhi Miss 👩🏻‍🏫
Passionate educators with expertise in teaching English to young learners
Committed to providing personalized attention and guidance.
Skilled in creating a positive and inclusive learning atmosphere.
Improved English fluency, enabling your child to excel academically and socially
Enhanced self-esteem and confidence in public speaking
A strong foundation for future success in school and beyond!